Due to the complex structure of the lithium market GEM has developed a simulation model for understanding the behavior of the industry and the relationship between its participants, considering game theory and imperfect competence. Li-Iom© makes it possible to simulate the individual and collective behavior of the companies that in the present form part of the market. Additionally, it enhances the possibility to simulate new participants entering the lithium market, for assessing our clients to maximize their utilities.
GEM | REEM (RISK & ECONOMIC EVALUATION MODEL)
This evaluation model represents the capitalization of the years of knowledge and expertise of GEM in the development of projects related to Analysis and Risk Management for the mining industry. GEM|REEM makes it possible to assess the technical-economic evaluations of mine plans incorporating flexibilizations and Risk Analysis. This model was developed in the software MS Excel and it assures traceable results and a quick learning process for our clients. It has been successfully implemented in several mining operations which consider open-pit and underground fields and metallic and non-metallic commodities. Among other advantages, GEM|REEM has helped our clients to evaluate mine plans up to 10 times faster than with traditional methodologies.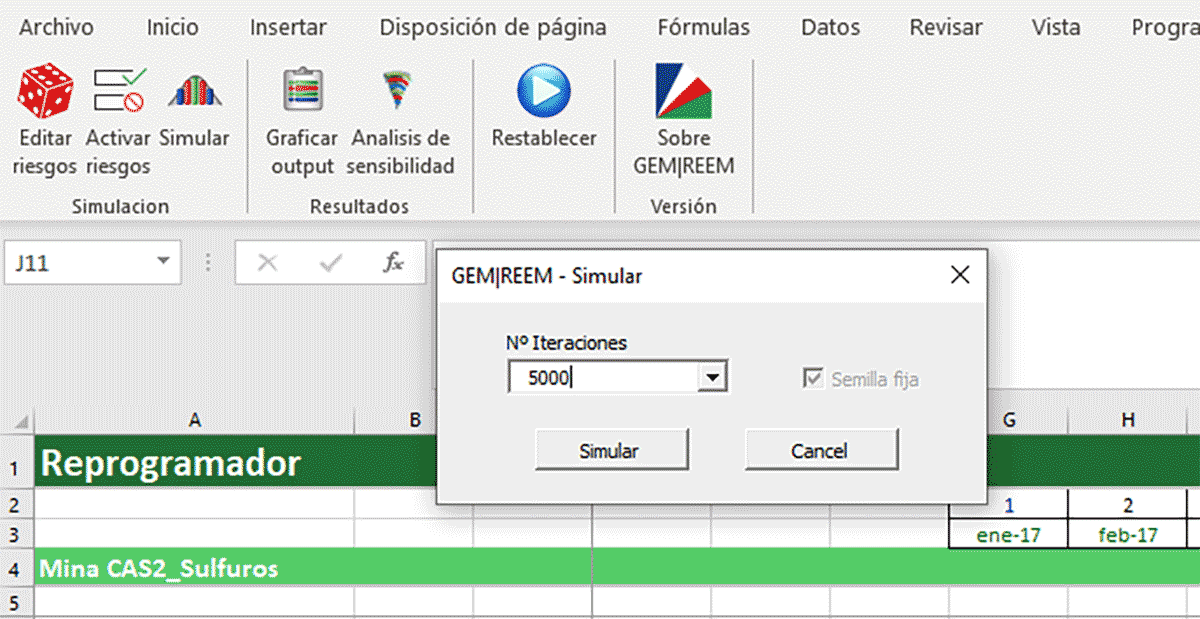 GEM | ROOT (REAL OPTIONS OPTIMIZATION TOOL)
This computational tool was completely developed by GEM and it makes it possible to easily build and solve strategic trees as a part of the Real Options Analysis. GEM|ROOT has been successfully used in evaluation projects enhancing an improvement in the efficiency and precision of this analysis.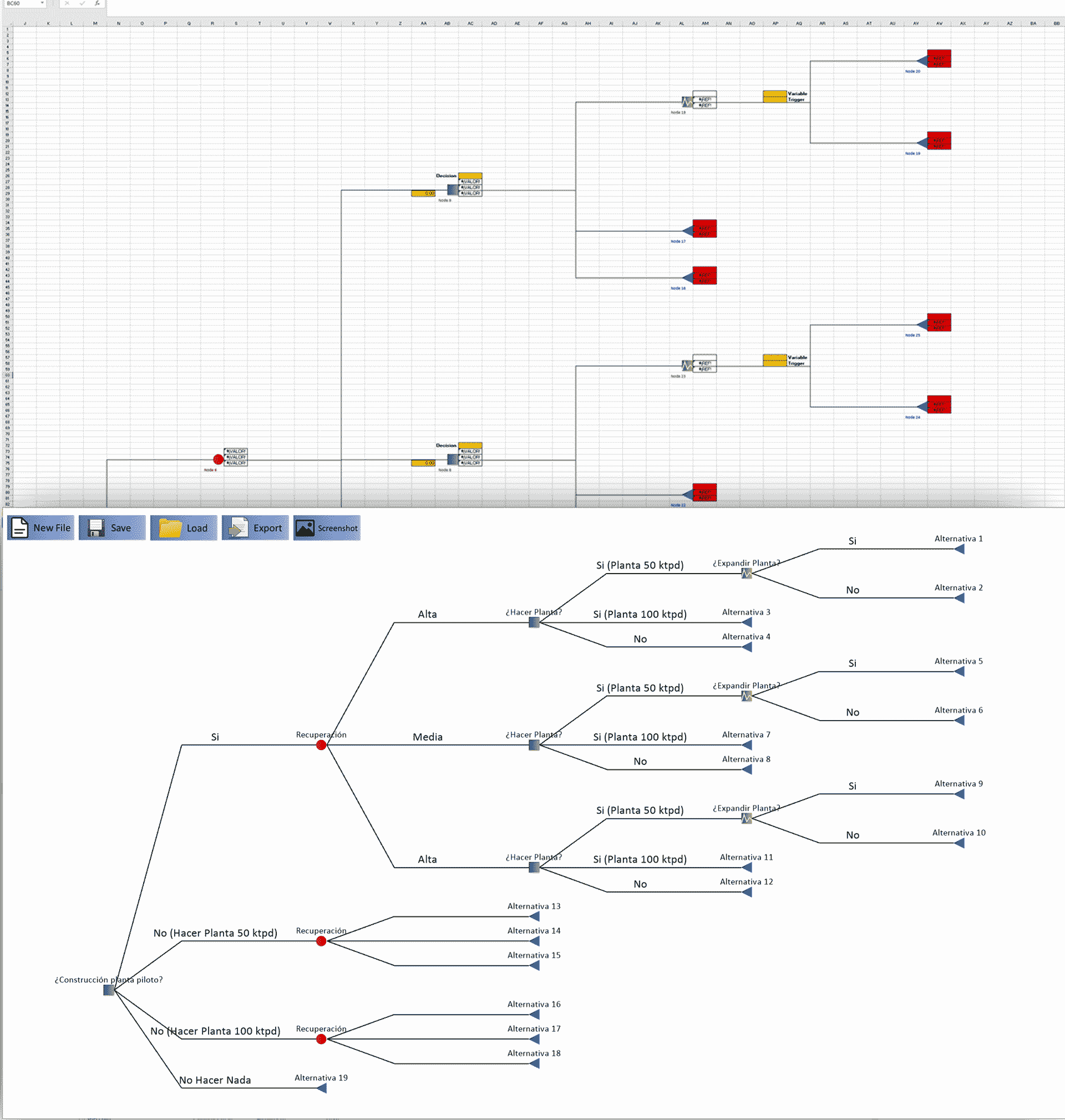 GEM | MOST (MINING OPTIMIZATION & SIMULATION TOOL)
This model makes it possible to simulate in real time the mineral processing in concentrator plants. What differences GEM|MOST from other simulation models in the industry is its capacity to simulate the dynamic behavior (transient state), along with the interaction between processes and equipment that best describes the real-life situation. The variability in the fed mineral is also considered in this model. GEM|MOST makes it possible to:
Analyze starting and closing plant processes
Detect bottlenecks that prevent reaching the productive goals
Quantify the risks associated to the plant and to the relevant infrastructure
Detect the operational improvements through marginal investments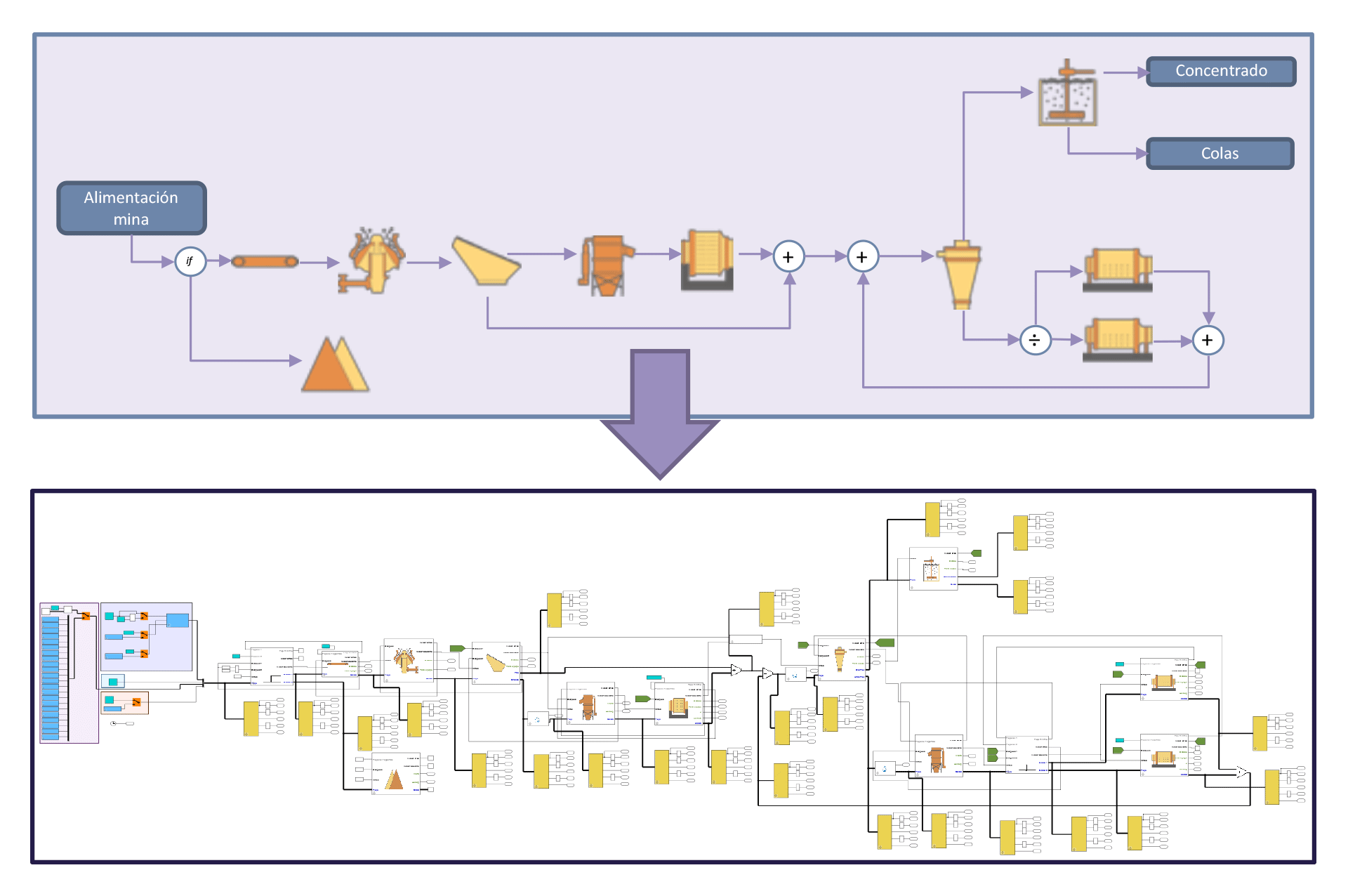 LI-IOM© (LITHIUM INDUSTRIAL ORGANIZATION MODEL)
The complex structure of the lithium market has led us to develop a simulation model that explains the behavior of this industry and the relationship between its participants using game theory and imperfect competence. Li-iom makes it possible to simulate the individual and aggregated behavior of the companies. Through this tool actual and new participants of the lithium market can maximize its utilities.